Have you ever missed a call from a number that you don't recognize and want to know who is calling? Or do you always want to know who your partner or children are sending messages and calls to, but they won't tell you? You might have found a random telephone number and wondered who it is. A reverse phone lookup can help here. It is a confidential service that can provide you with exceptional information from only ten digits of a cellphone or landline.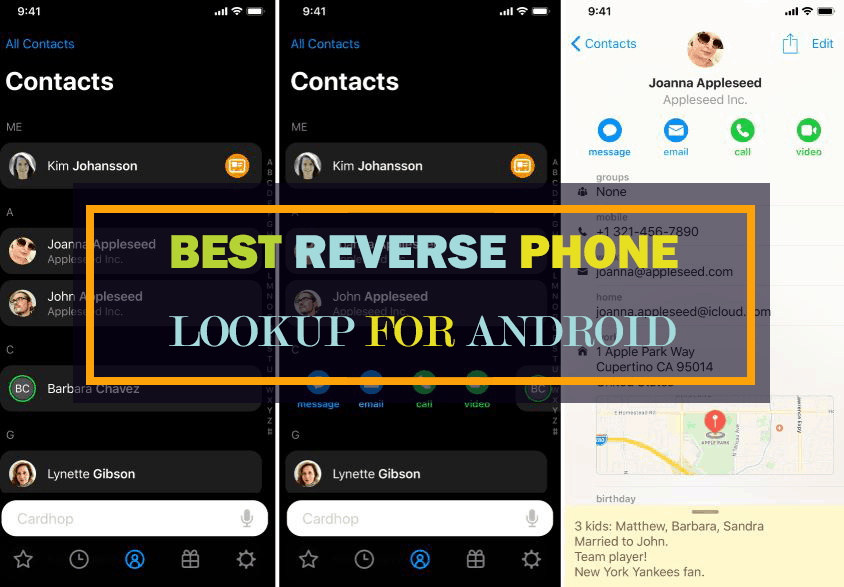 Reverse Phone lookup is just one of the services offered by companies to research public records. The company that provides research services to allow users to access general information about people quickly and easily. They provide various types of services, including background checks, people searches, and reverse cellphone searches. In this article, you will learn everything you need to know about reverse phone searches, including what you can expect. We also recommend the best free reverse phone lookup app for Android.
Read more: Best Caller ID Apps
Best Free Reverse Phone Lookup App
Telephone directories, or reverse phone lookup apps as we call them now: these apps allow you to look at the number that called you and find out who it belongs to. That is useful whenever you receive a call from an unknown number and want to find out who it is.
Now, let's bring ourselves onto the topic of what makes certain apps better than others: I'll name the best free reverse phone lookup apps available for Android! These apps are all good in their way, but if you're looking for a specific feature, I'll be glad to help you.
Truecaller – Best Reverse Phone Lookup App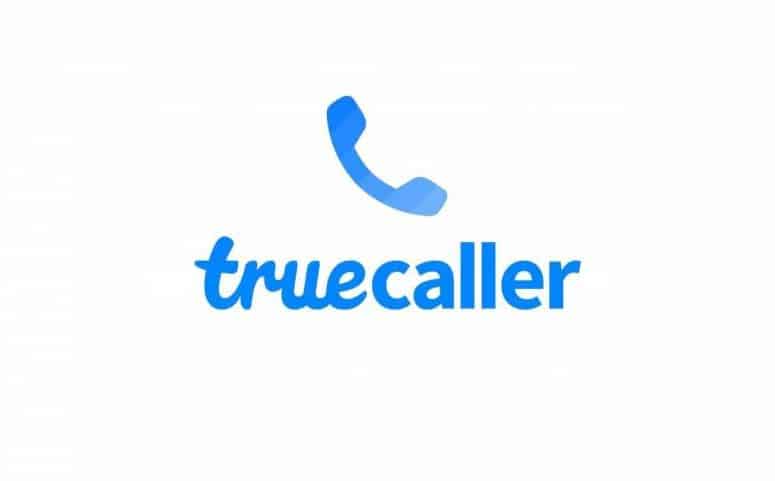 With more than 500 million downloads on Google Play, Truecaller is the most popular caller ID application for Android. And one of the best reverse phone app. This large customer base is the main driver of their success because users judge their phone numbers by marking themselves as spam.
With TrueCaller, you can get information about who is calling you, automatically block spam numbers, and even record calls. However, not all features are free to get the most out of what you need to buy Truecaller Premium.
Features:
Truecaller protects you from phone numbers that are usually classified as spam by operators

After being added to the list, they have automatically blocked by the app

You have a database that is updated every day

You can see your call history and get information about each incoming call

You can identify unknown numbers with installed applications

If you have blocked the spam number, you can restore the process at any time

Easy to use. You can access any option, including key options, by clicking on the icon

You can 

block calls and SMS

Personalize your contact calls by posting their photos on the network
How to use Truecaller:
Truecaller is a program that is easy to use and install. Truecaller doesn't consume a lot of system resources and doesn't take up much hard disk space.
To learn more about using Truecaller, use the help function in the toolbar – Help in English. Truecaller is an excellent application in the "Spam Blocking Program for Mobile Phones" category, software that is eligible to be installed on your computer
Whoscall – Best Reverse Phone Lookup for iPhone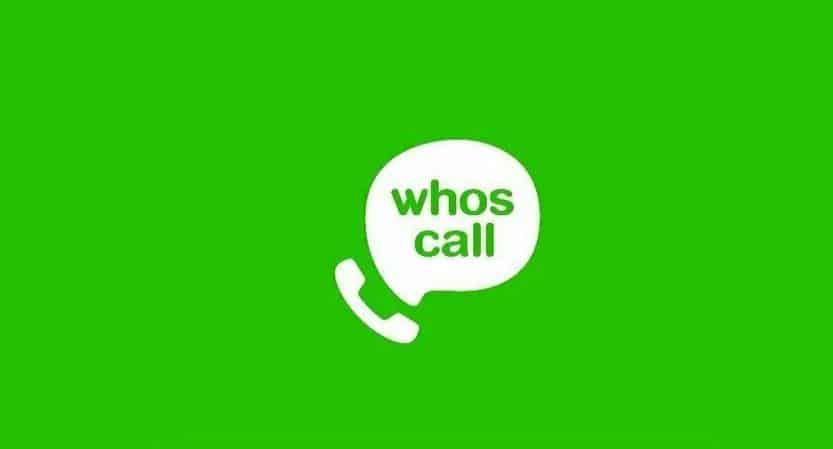 Another experienced phone caller app for Android is Whoscall, with more than 10 million downloads on Google Play. As in the previous case, a window tells you who is calling you before picking up your phone. You can use a database to filter spam calls automatically, and strangely, there is an offline database where you can look up phone numbers in the application itself.
Features:
Block unwanted calls and SMS messages

Database with more than one billion telephone numbers

Search a global database of 700,000,000 telephone numbers

The ability to count numbers to create a network that can be relied on for everyone

Offline database
How do you use Whoscall?
There are four tabs in total; The first contains block and whitelist entries. The second one appears in the call log. The following section is no less impressive: this is a favorite number, so we recommend setting up a directory in Whoscall. The last part is the innovation. Whoscall presented by Show Cards, a type of business card that can be sent to all callers
ShowCaller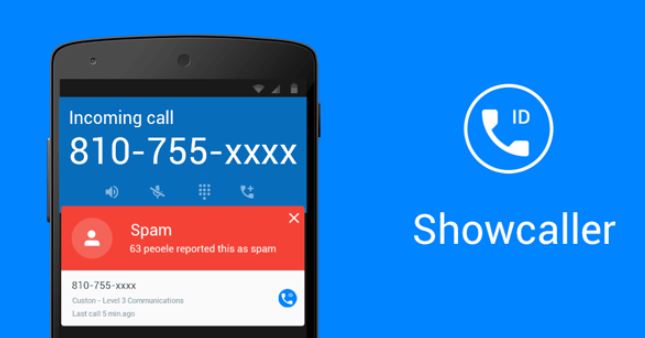 ShowCaller has icons that are very similar to the previous application, and when we talk about functions, there isn't too much difference either. In this case, the database was created thanks to database collaboration with 15 million users. ShowCaller shows you who is calling you and allows you to block numbers directly on the screen to pick up your phone. Interestingly, no internet connection is required for the caller ID.
Features:
Showcaller Call Blocker allows users to block unwanted contacts

Consists of the largest database and hence mention each number

Use for reverse lockup for phone
How do I use Showcaller app?
Showcaller is a free Caller ID app that lets you know the name, picture, and location of the caller during an incoming call. Showcaller is the best caller ID app on the market! Showcaller will never return your phone book to the public or be accessed. 3G or WIFI is required to use caller ID. Operating costs will include
CallApp – Best free Reverse Phone App for Android
CallApp is another free reverse phone app for Android that tries to display a full profile of who is calling you, including your latest social media posts (if public and linked to this account). Not only can you determine who is calling you, but you can also use CallApp to record conversations. However, when using Android 9 Pie or higher, the same problem arises with other applications: when registering, a microphone is used, and others hear very briefly in many cases.
Features:
Block numbers or calls from spam, automatic call barring, call barring, caller ID, etc.

Call barring, and caller ID, telemarketing call restriction, automated selling, and junk calls have never been more accessible!

Block unwanted calls, numbers, contacts, and add to the blacklist! Call barring has never been easier!

Identify and block unwanted chat providers from social media applications such as WhatsApp, Viber, etc.

Provide original caller ID, photo, birthday, SMS, social information, etc.

Use our sophisticated calendar to update your contacts with photos and information from Facebook, LinkedIn, Google Plus, Instagram, Twitter, etc.

You can search for a name or number with our smart search system and tag your favorite friends with our bookmarks.

We have added a kind store where you can customize your application with themes and colored covers for your contacts!
Truthfinder Phone Locator is one of the best website or app where you can try to find out all the details about the number of contacts. Truthfinder is the best reverse phone lookup app/website that follows free methods for its services. Here users can find a lot of information about individuals or companies. Because the market is filled with sites that promise more than they imagined, but they will stop offering only one of the things they have pledged to display.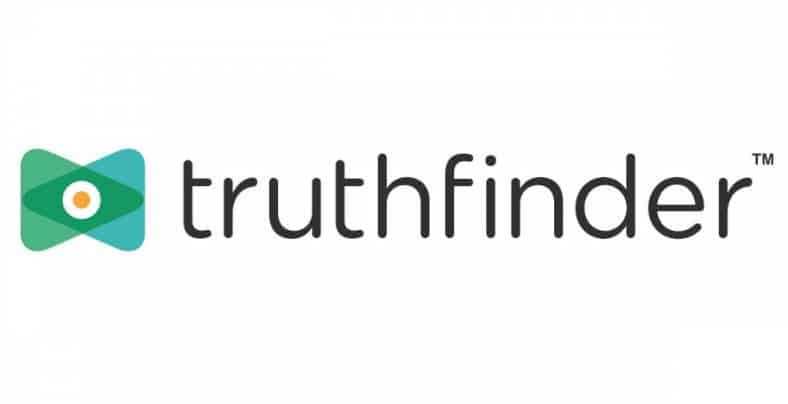 The Turthfinder helps you track all the details of anonymous calls that you receive on your cell phone when you move them to a new area or change your phone number.
Features:
Possible to adjust your search

Generate accurate information about telephone numbers

This app is known for its accuracy

Many happy customers have written excellent reviews on the website

More than 60,000 telephone users access Truthfinder Tracker to find the information they want

Unlike other reverse phone search sites, Truthfinder telephone search does not collect your information

It offers proper security measures to protect your credit card information too

You can do all the important things, e.g., B. get in touch with new people, find unknown numbers, check employees, domestic helpers, tenants, and professional candidates
Important notes about Truthfinder?
The company is headquartered in San Diego, California, and has been around since 2015. Although this business is new, it has a lot to offer to the average person. Some information that you can get about people through this service includes education, employment, criminal records, previous addresses, full names, family members, and business partners
MrNumber
MrNumber is another popular and most widely used reverse phone lookup app that allows you to detect and inform about unknown phone numbers, scammers, and fraudsters. It also allows its users to block marketing calls and call you to sell their products/services.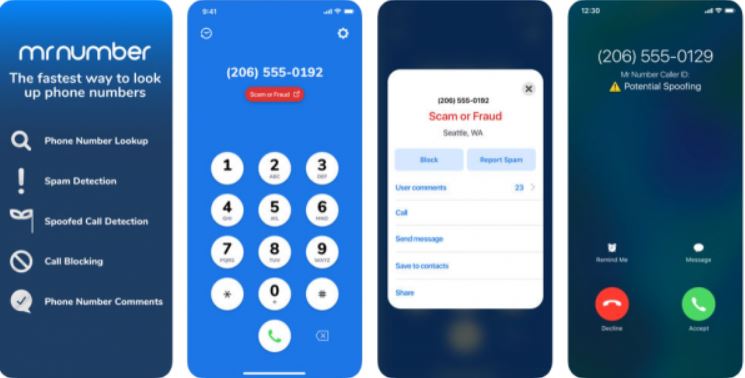 In addition, MrNumber can also block hidden numbers and provide you with a feature that considers these numbers spam. Once you mark a number as a scammer, this app will also inform other users about the scammer. If you are looking for a reverse phone lookup app that can help you identify fakes, scammers, and known callers, MrNumber is the best choice.
Features:
With MrNumber, you can block unwanted calls and SMS from certain individuals, countries, or regions worldwide.
You can enter the number you want to block or mark as spam in the simple application interface.
With the search function, you can immediately find out who is calling you if the application number is known.
You can mark phone numbers or text messages as spam. All other app users use it automatically. If the same number is marked as spam multiple times, you will receive a spam notification every time you receive a message or call from the same number.
This application is available free for your smartphone for the first 20 calls. After that, you have to pay to unlock Mr. Figures for small single-digit amounts in euros per month.
Conclusion
You can use a reverse phone number lookup app to find out who is calling you, but sometimes it's not that easy. There are many features and callers identification services available, so be sure to explore before committing. We hope this article has been helpful in your search for the best free reverse phone lookup service!