Want to unlock all the features of any app by in-app purchases? But don't want to spend money. So, this post is for you in which you know well how to get free in-app purchases without rooting your device?
Disclaimer:
Smartphoneslayer.com
do not support cracking and hacking in any way. This article is for informational and educational purposes only.
Why do you need to get in-app purchases free?
Many people think that there are more free applications on the Google Play Store. Of course, more and more apps are downloaded for free. For example, after downloading a free application, it is very annoying to be warned that you have to pay to use standard features. Many clients reported feeling cheated. According to the survey, customers have several reasons why they want to buy applications for free:
Unlock global features.

Delete ads or logos.

Launch applications.

Update them without limits.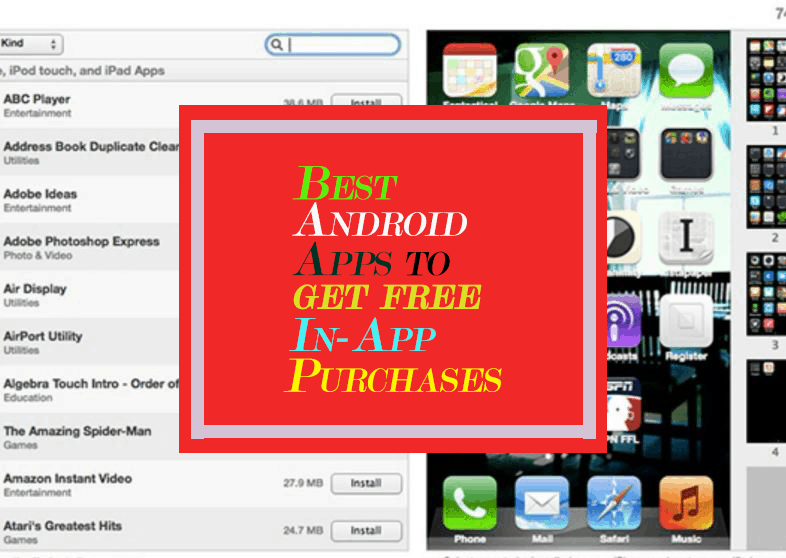 The Android operating system has been a lifesaver in many ways. Although they have millions of free applications, premium features from various applications and some applications must pay in full. Many downloaded apps often require in-app purchases to get full access to their functions or only remove annoying advertisements. All the mention apps aren't at the Play store; you can download them with the given links.
Best Apps to free In-App Purchases
How can we save your hard-earned money while taking advantage of our best apps while avoiding in-app purchases? Android has several applications that you can use to make free in-app purchases. Some are rather complicated and may require settings to configure the phone, while others are straightforward to install and use. Now, let's review some of the best options for getting free in-app purchases on Android.
Lucky Patcher – Best App to Get Free in-App Purchases
A free, high-quality IAP tool for Android. Works on root and rootless hard drives. This application not only allows in-app purchases for free but also helps you synchronize and emulate specific applications. After installation, Lucky Patcher must remain open in the background. When you launch the app for free purchasing, Lucky Patcher is automatically activated when the purchase option appears. As a user, all you have to do is choose the specified request and other permissions needed.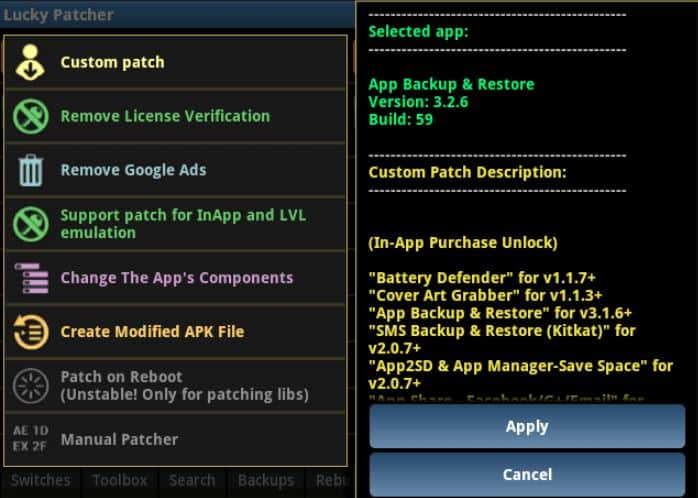 Features:
Buy the free application in the application by removing the license check for paid applications and games.

Prevent Google Play from checking your application history

Change the use that you have in the app purchase option and delete the license filter tag.

Supports almost all mobile games with in-app purchases

Block ads that appear in your applications and games

It works well on rooting and non-rooting Android devices during our tests.

Lucky Patcher can help into the Google Play Store and download paid apps for free.

Works well with a broader range of phones, including Samsung, HTC, and others
Pros:
This app worked for lightweight devices and did not take up much storage space.

Provides a broader range of functions, such as backup apps
Cons:
Not efficient for online games and apps. Works best with rooted units
Another handy tool for Android devices with IAP is Appsara. The great thing about this application is that this app was developed for non-rooting devices. Unlike the tools listed above, unfortunately, this is only supported to a certain extent. Like many others, Appsara runs in the background. Run the paid application and switch to the premium function. After the payment option appears, the Appsara application processes the free IAP with false credit information. The most accessible tool that allows you to shop for Android free in-app purchases.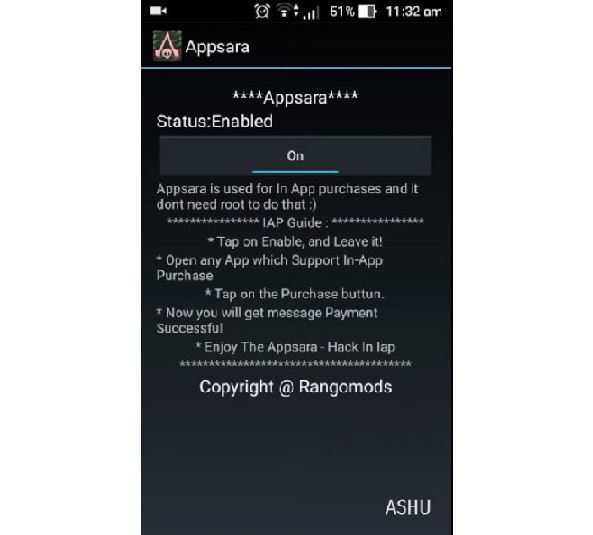 Features:
Work for all games and applications available on the Google Play Store.

Light and full in the background with your game interference

Free in-app purchases such as coins, money, gems, etc

Enjoy the complete application or game without going through the payment system.

Compatible with all devices with Android 2.2 and higher
Pros:
Cash with unrooted drives comes with constant updates.

The interface is easy to use and smooth.

AppSara is entirely free to use
Cons:
Appsara is not available on the Play Store, so you must download it from the website.

This application does not offer English support
Leo Playcard works like its predecessor, with the added benefit that it works smoothly on non-rooting Android devices. This app works well with popular games like Pinball HF, Fool, and others. Free in-app purchases work well with many applications other than games. With Leo Playcard, you can also download all paid games for free. However, this requires caution because advanced security features built into some applications can even result in account rejection. As a precaution, it is always best to use applications with downloaded games and apps.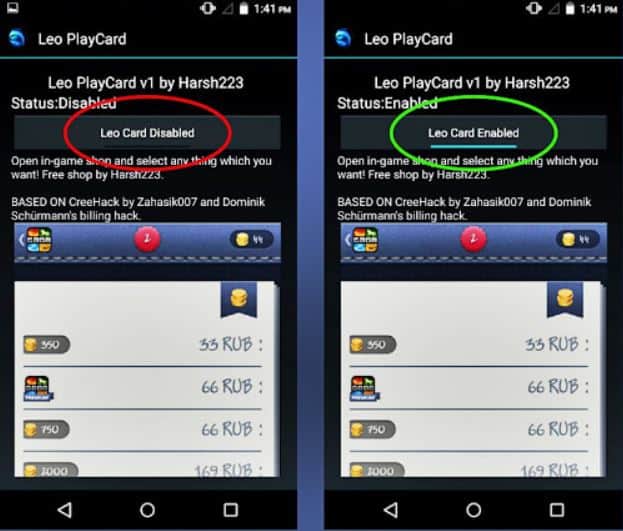 Features:
Get free Android apps and games by just buying apps.

Supports all devices with Android 2.3 and higher

Work on certain games or applications without asking for root access.

Take full control of your game and remove advertisements or payment systems.

Available for various mobile games such as Temple Run 2
Pros:
Allows free in-app purchases on Android devices with the most popular games and applications

The app is easy to use, especially for beginners.

Regardless of whether your device is rooting or not, Temple Run 2 works correctly.
Cons:
Does not work for online games and apps. In some apps, you cannot ignore advanced security features.
As simple as the name suggests, this application is another great trick for the free Android IAP. This tool also works on rooting devices, from removing in-app ads to unlocking free features in paid apps. This application only passes the Google Play credit check algorithm with fake credit cards. No money or credit cards are used because the Freedom software buys the Android app for free by faking a payment interface.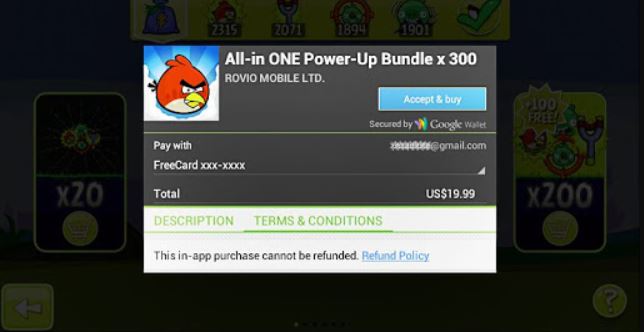 Features:
Work on apps and games to unlock app purchases.

Automatically detects all mobile applications and games downloaded on your device.

Get rid of in-app purchase options with one-touch.

Supports all Android tablets and smartphones

Increase support for the latest version of Google Play Store
Pros:
Programmers regularly release updates so that you can use them on any Android system.

It can also delete ads on the app.
Cons:
Freedom does not apply to all elements of the game.
If you are a gamer or do not like to rest in your fun activities, this is the application for you. This popular 9/10 application works without root access. This application only runs in the background. Download and activate free in-app purchases with all Android game applications.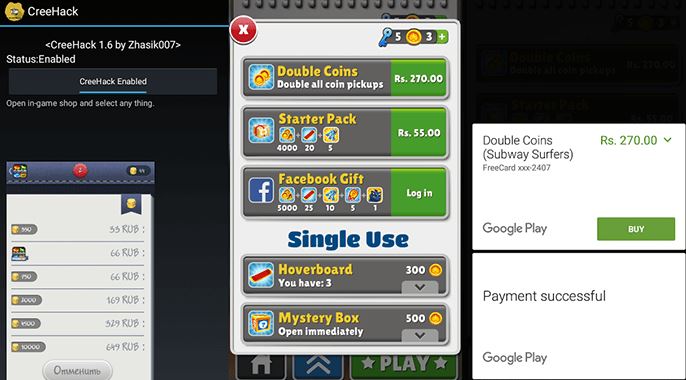 Features:
Download and install each application and game without paying a penny

Compatible with all Android tablets and smartphones

Activate the purchase of free apps such as gems, coins, and more without going through the order process

Edit Android games as you wish by removing certain features of the mobile game

Works well on rooting and non-rooting Android devices
Pros:
This application does not require users to view ads, answer surveys, or answer additional questions.

The short surface makes it very easy to use

Open-source

A more straightforward kit contains almost all the components needed for gaming applications.
Cons:
It does not work on apps other than games. The exploration page must be completed before purchasing the application.

You have to install it from the internet, which is not safe.
Conclusion
Mobile games are the most popular category of Android devices. According to our research, hundreds of game applications on the Google Play Store integrate purchase options in the app but can be downloaded for free.
That's annoying when payment options block you. For this reason, in this article, we tell you how you can buy for free. You can choose the right tool for your situation and test the items to be purchased. If you like the game, you can buy coins or other stuff.