Your phone's Settings app is the one that you probably frequently use. Here, you may customize the entire program as well as activate and disable certain functions. For instance, the message settings allow personalizing how your smartphone notifies you when you have new messages and offer a few different ways to compose them.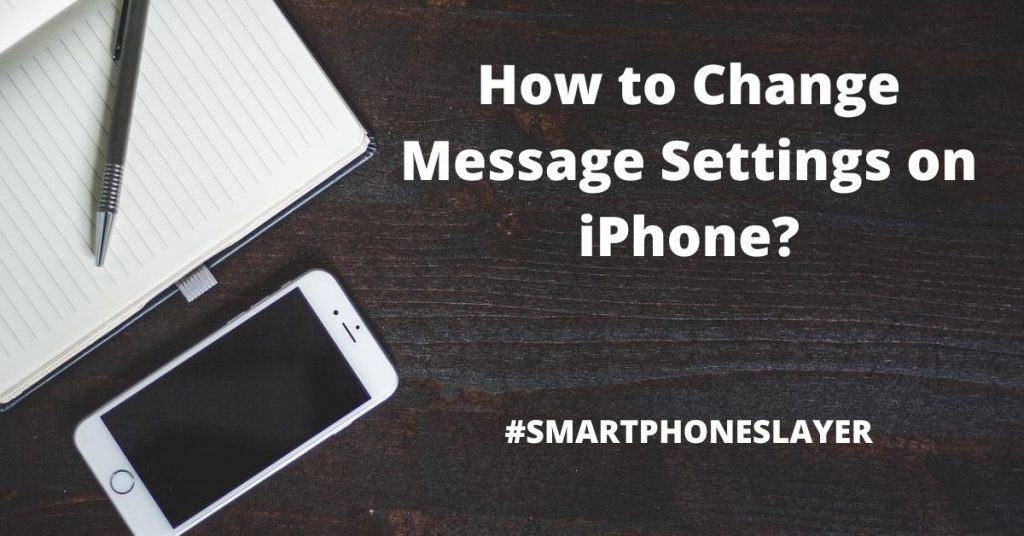 Read our short yet comprehensive guide to learn how to change iPhone Message settings.
2 Ways To Send Messages From iPhone
There're two main options: you can either send text messages using SMS/MMS or via iMessage to those who own iOS gear. SMS/MMS work through a cellular plan, while iMessage through WiFi + cellular connection. The number of SMS/MMS on your cellular messaging plan is not affected by the ones you send through iMessage.
As a rule, iMessages can include pictures, videos, documents, and other types of data. You can read what other people write and provide them with reading receipts. For security reasons, iMessage conversations are encrypted.
Also Read: Useful Apps to Have on iPhone
Let's Configure Your Messages
iMessage: Toggle this option to make iMessage available. This activation will let you send iPhone messages via Wi-Fi or cellular plan to other iOS devices without affecting SMS volume. If after activating iMessage you're still having problems, read the

iMessage troubleshooting guide

.

Read Receipts: If this feature is selected, the sender will be informed when you have read their message.
Send As SMS: If iMessage is broken, you'll have the opportunity to send the usual SMS. Your phone plan may be increased to include SMS fees.
Sending And Receiving: Besides the phone itself, you may receive iMessages at your email address. When tapping this feature, you'll see the iMessage window. Here add an email address. When finished, click "Messages" at the top.
MMS: You can send and get pics, clips, and voice notes when this function is activated. Additionally, a text box can include a subject line. You may need to enter extra information from your cell operator, and there could be bigger fees associated with sending MMS.
Group Messaging: You can send a single SMS/MMS message to many recipients if you enable this feature, but only you will get answers. Not all regions have access to this option.
Show Subject Field: When enabled, all text messages you send include a subject line, much like in emails. As a result, SMS is converted to MMS. Someone who doesn't have an MMS feature may not get your message. It will still be an SMS in case you leave the topic field empty or you can just turn off this feature.
Character Counter: When this switch is set on, a character counter will appear шт the right corner of the input box on the New Message screen, allowing you to keep track of how many characters are in your message.
Blocked: Using this feature, you may input phone numbers you hate or simply don't want to receive messages from. If you have any numbers on your phone's blacklist, they will also appear here.
Store Messages in iCloud
Your iPhone stores each communication you send and receive in iCloud. Moreover, when you sign in with one Apple ID and enable Messages in iCloud on a new iOS device, all of your discussions are instantly transferred to that device.
You can always use more iPhone capacity because your texts and attached files are stored in iCloud.
5 Useful Messages Features To Try Now
#1. Notifications customization
You may alter Notifications to make messages less irritating. You may select whether you want messages to reach you immediately or as part of a planned iOS 15 roundup in this area (this feature only sends alerts at set times of the day).
Additionally, you have the option of disabling alerts from unknown senders or specific message types, including transactions or promotions.
#2. Siri's algorithm control
Based on your usage habits, Siri's machine learning capabilities on the smartphone enable it to identify individuals you can contact at specific times of the day. You may disable these recommendations if you don't like them.
#3. Links opened in other apps
You'll observe that when someone sends you a link in a text message, numerous other Apple apps, including Safari, open by default. If you don't want to utilize this option, turn off automatic sharing by navigating to Settings, Messages, and Shared with You.
#4. Name and profile photo
Want a lovely iMessage profile pic? Open Messages and insert your name and add a photo under Settings. You have two options: either build a personalized Memoji for yourself or use a picture from your camera roll and alter the name you want people to see.
#5. High-resolution images
IMessage photo compression may be to blame for your friends' complaints that they can't view the screenshots you give them clearly. To send full resolution photographs, go to Settings, and Messages, scroll down, and disable the low-quality picture option. This feature is activated in order to conserve space on your phone and in iCloud.
Also Read: 6 Best Visual Voicemail Apps for Android & iPhone in 2022
***
We hope our tips will be useful to you in the effective use of messages on your iPhone. Good luck!