Have you ever used Slack before? If so, you'll be familiar with the premise of Rocket Chat—it's a chat platform that lets teams communicate quickly and easily. But what makes Rocket Chat stand out is its open-source nature. This means that anyone can tweak and customize the platform to their own needs, which is excellent for businesses that want more control over their communications tools. Rocket Chat is highly user-friendly, making it an excellent option for teams.
What is Rocket.Chat?
Rocket.Chat is a chat platform that enables team communication and collaboration. It's built on the open-source Chat Core project, and it provides a web-based chat client and mobile and desktop apps. Rocket.Chat also offers integrations with other services, such as Google Hangouts, Slack, and HipChat. You can use Rocket.Chat to discuss project ideas, collaborate on code, or chat with your friends.
Rocket.Chat is free for small teams, and paid plans are available for larger teams. You can try Rocket.Chat for free by signing up on their website.
How Does Rocket Chat Work?
Rocket Chat is a messaging platform that allows users to communicate with each other in real-time. It is a web-based application that can be accessed through a web browser, and it also has mobile applications for Android and iOS devices.
Who Uses Rocket Chat?
Rocket Chat is a popular chat app that is used by millions of people around the world. It is especially popular with gamers and has been downloaded over 10 million times. Businesses of all sizes also use rocket Chat, and it is a great way to communicate with your team or customers. It is also free to use, making it an excellent choice for budget-minded businesses.
What Is Rocket Chat Used For?
Rocket Chat is a popular communication platform that offers users a wide variety of features and tools. It can be used for everything from real-time chat and collaboration to file sharing and project management. Rocket Chat is also known for its high level of security, making it a popular choice for businesses and organizations.
Is Rocket Chat Secure & Encrypted?
Yes, Rocket Chat is a secure and encrypted messaging platform. All conversations are encrypted with AES-256 bit encryption and use industry-standard SSL/TLS encryption for all data in transit. They also offer optional two-factor authentication to secure your account further.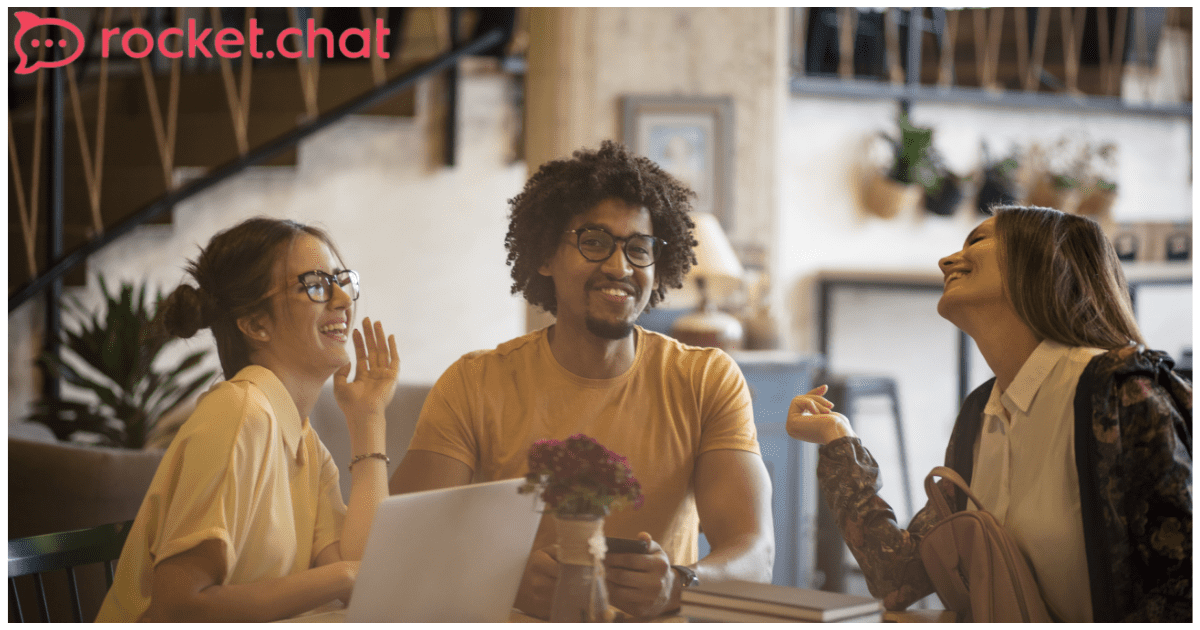 Is Rocket Chat Open Source?
Rocket Chat is an open-source chat platform that lets you communicate with colleagues, customers, and partners. It's a great way to keep people in the loop and get your message.
Is Rocket Chat HIPAA Compliant?
Yes, Rocket Chat is HIPAA compliant. This means that it meets all of the security and privacy requirements set forth by the US Department of Health and Human Services. To be compliant, Rocket Chat takes several measures to protect user data, including encryption, access control, and authentication.
Additionally, Rocket Chat is SOC 2 compliant, meaning that it meets the industry's highest security and privacy standards. If you're looking for a secure and private chat platform, Rocket Chat is your solution.
Does Rocket Chat Have Dark Mode?
Rocket Chat does not have a dark mode; however, there are ways to darken the chat interface. One way is to change the background color of the chat window. You can also adjust the font color and size to make reading easier. Additionally, you can install a dark theme for your browser, which will apply to all websites, including Rocket Chat.
Final Words
Rocket.chat is an excellent platform for team communication and collaboration. It's easy to use and has many features that make it perfect for online teamwork. If you're looking for a platform that will help your team work better together, Rocket.chat is worth checking out.