Are you looking for new friends and want to chat with them? But you don't know where you can chat with strangers? We often want to meet new people without the obligation to reveal our identities, either for security reasons or because we are just for fun. That's why we review the best anonymous chat apps to talk with strangers. Spending hours on mobile phones, chatting, and chatting with people for days is part of modern behavior. Of course, there are many websites and instant messages, e.g., WhatsApp, that we can communicate with from our smartphones, even if not secretly, and without a name. If you want to have a private conversation with a stranger, you must download this application to talk in secret.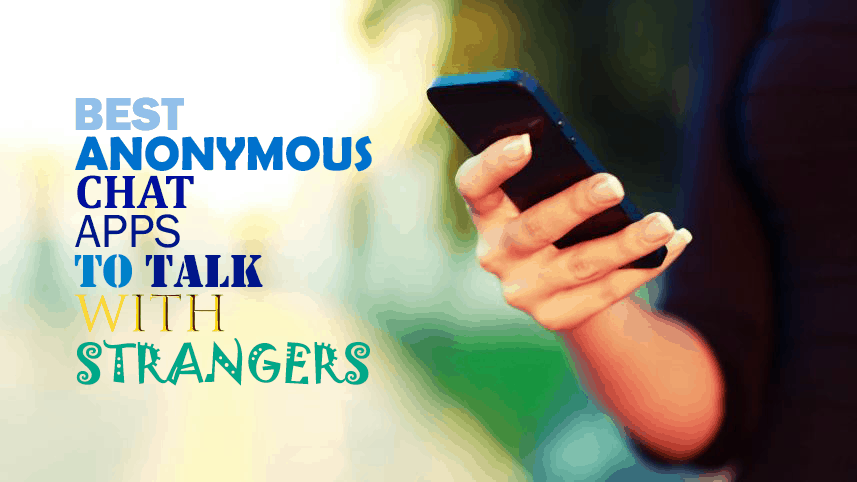 Its primary function is to meet and communicate with people from all over the world without revealing your identity, hiding messages from others, and offering you a high level of confidentiality. Using the top stranger chat apps, you can be a random chat with strangers, maybe meeting random people without knowing who they are, perhaps just exchanging personal thoughts that you won't say. In other cases, this chat between friends can use to exchange opinions and beliefs without identity, even though the abuse of this service can easily lead to cyber harassment and insults.
Best Apps to Chat with Strangers
Anonymous chat is a feature that not all applications can offer, although they are beneficial for sending messages without a trace. We mention some of the best anonymous and random chat apps for Android and iOS devices. Below apps, you can chat with strangers, create secret groups, and even share photos, videos, and social media profiles in a safe, private, and anonymous environment.
Chatous – Best Anonymous Chat App
Like many other social networking applications that are very popular for dating, Chatous is also a dating platform for teens to chat with strangers easily. Users can also share photos while talking through this application. You don't need to pay anything to download the Chat application. However, some in-app purchases are available on the app. Conversations are private, anonymous, and are deleted shortly. After they are sent, preventing any chat history from being created.
Talking to random people is a simple task with Chatous. You will find a modern and complete anonymous chat. You will have a list or catalog of users selected by the application based on the information you provided in your profile. Add tags of topics of interest so that the app brings together different individuals with the same tastes and preferences. Just choose the one you want and send messages, voice notes, images, videos, and more.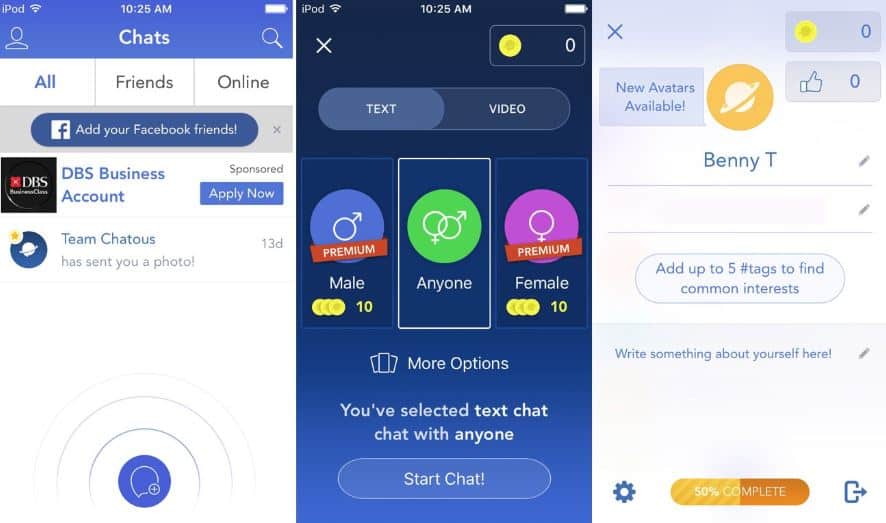 Features:
Chatous works very similarly to Omegle and Chatroulette but focuses on exchanging text, images, and videos.

The content is not adequately controlled. So you never know what you'll find every time you join a Chat room.

Works with popular #hashtag that allows you to filter the topics of your interest

Allow you to change your username.
Connected2.me – Best Stranger Chat App
This fun and friendly anonymous messaging service accepts social media elements and combines them into one application. Create an account and then access the main interface to find people to talk to others. It can contain as much or as little information as you want, so it's easy to share details with people you know from time to time. The Connected2.me experience is secure and makes new friends from all over the world.
The anonymity social network is there, and you can be a part of it! Connected2me is an application that allows you to meet and chat with hundreds of people worldwide without knowing who they are. They will not identify you or you because the chat completely hides your identity. You have to create an account and add your profile picture because this is the only stupidity they will have. From there, you can talk with many users.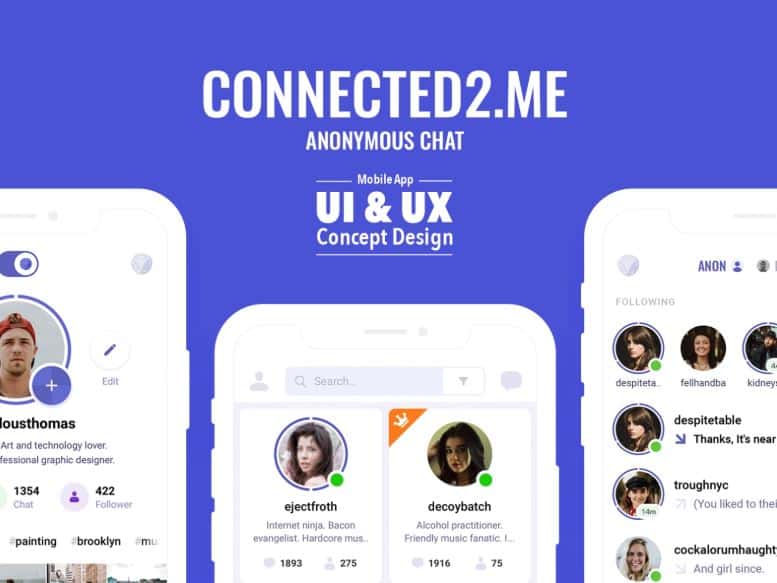 Features:
Find random peoples

Write, send photos and voice and video memos or make calls when needed.

Privacy issues based on names

Your profile is visible to you, but not to other users

You can have so many choices that you can meet many people without being identified
MeetMe – Best Chat with Strangers App for Android & iOS
MeetMe is a mixture of social media platforms and chats with stranger apps. The free app was founded in 2005 by The Meet Group and allows users to communicate freely with other users through chat, streaming, and discussion topics using browsers and mobile devices.
The MeetMe membership structure is different, which means there are some potential matches regardless of your age group. The only problem is that the app follows the social media platform structure, which means that the minimum age is 13, unlike typical dating websites at 18. This means that minors are present on dating sites that may not be safe for them.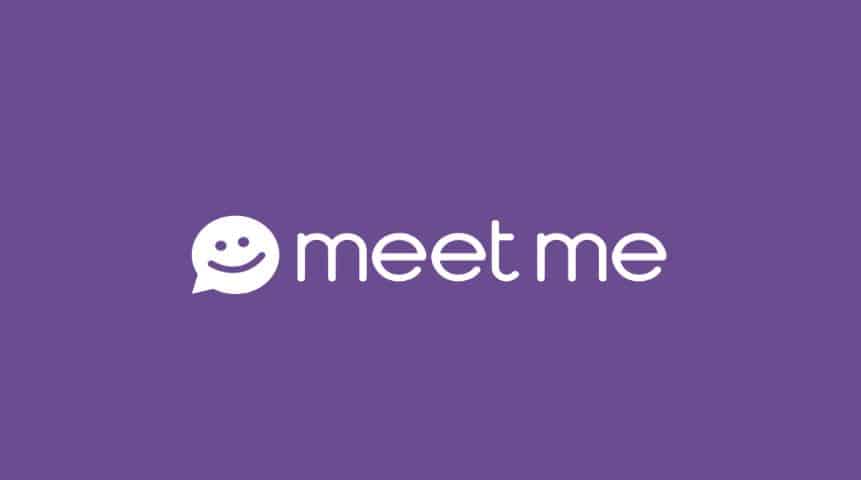 Features:
If you want to start a conversation with someone, but don't know how to do it, Meetme.com Questions can help.

Users can live and interact with their viewers.

1.3 million unique site visits from the United States per month

More than 100 million users worldwide
Telegram – Best Stranger Video Chat App
When we talk about anonymous chat, we immediately think about telegrams. The application, which was founded in 2013, is characterized by the availability of free software. Available in standard and X versions. What's unique and different from other instant messaging applications is a real-time counter for executing messages in secret chats. When the countdown reaches zero, the message disappears as who had never sent it. But this application also has a weakness: conversations cannot be synchronized on some devices and are only displayed from the device from where it started. Anonymous chat does not currently work on the web and desktop versions.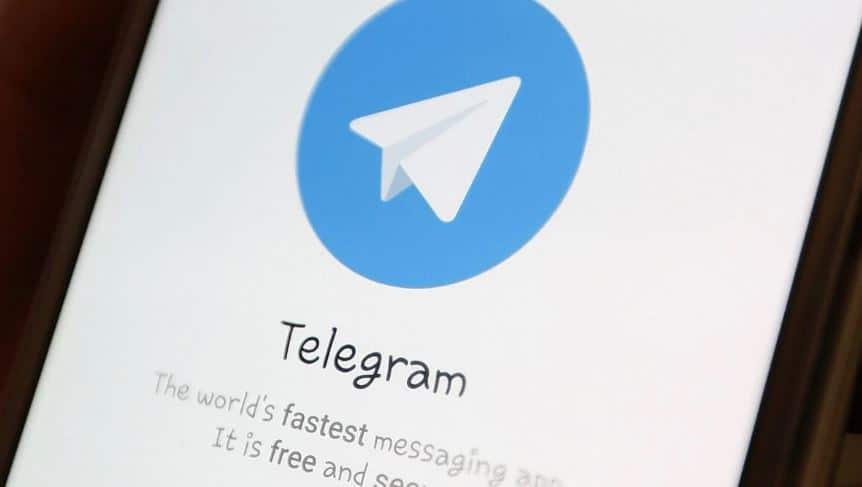 Features:
Telegram is the most popular alternative chat of WhatsApp.

Chat encrypted from end to end

You can also create groups of up to 200 people.

Fastest and free messaging platform
Anonymous Chat Rooms (Top-rated Anonymous Chat App)
There are several Android applications that you can use to send messages in anonymous chats. The most popular instant messaging app used by young people and beyond remains WhatsApp and Facebook Messenger today. Even though there are sudden and constant updates, none of them still offers the ability to send messages completely anonymously. It also knows that this application has errors in the data protection system even though end-to-end encryption has integrated for some time.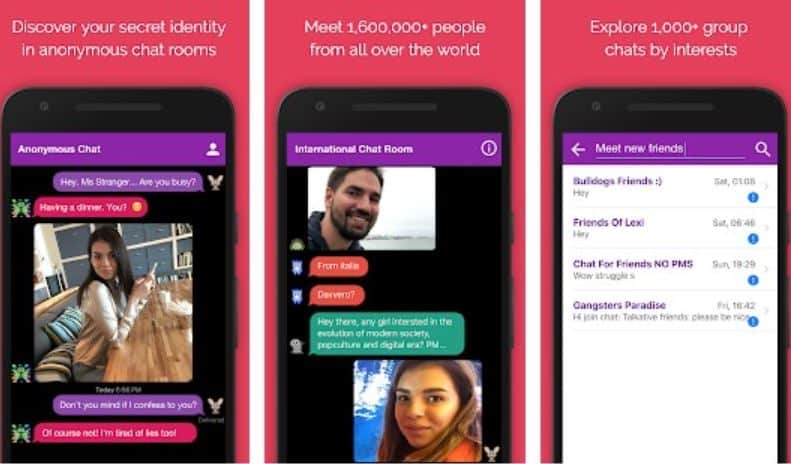 Features:
Safe and Secure

Talk with real users instead of bots

Allow you to send photos, videos, and memes to your friend
Sweet Chat – Best Anonymous Chat Apps for Android
Sweet chat is an original way to meet people secretly and even fall in love. With a unique chat system, you can meet lots of people, share multimedia files, photos, videos, voice memos, make calls and send all the messages you want. But first, the two users need to show that they like each other, which will unlock the message so they can get to know each other.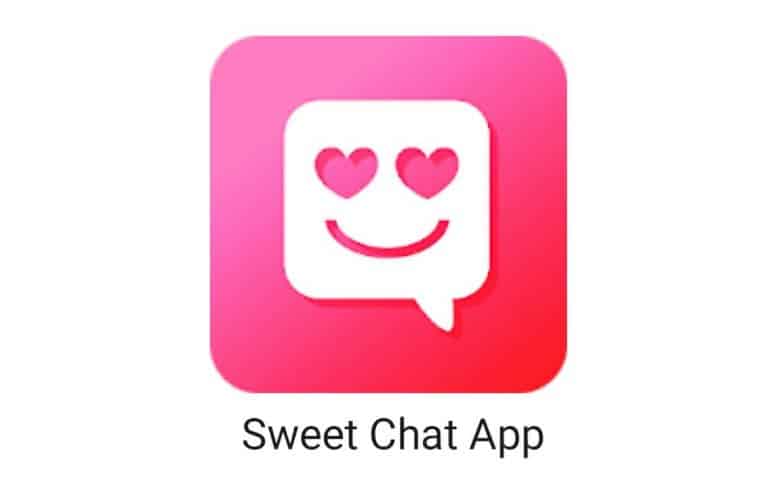 Features:
Find friends and add people from all over the world

Allows you to send real gifts and even cash prizes

In games, you will be able to access fun dynamics
To use anonymous functions, you must download RandoChat. If you are familiar with the popular Chat Roulette website, you don't need to worry about its features because they contain the same topic. It allows you to find hundreds of people worldwide without searching or filtering them because the application offers them randomly. All you have to do is click the button and start the messaging.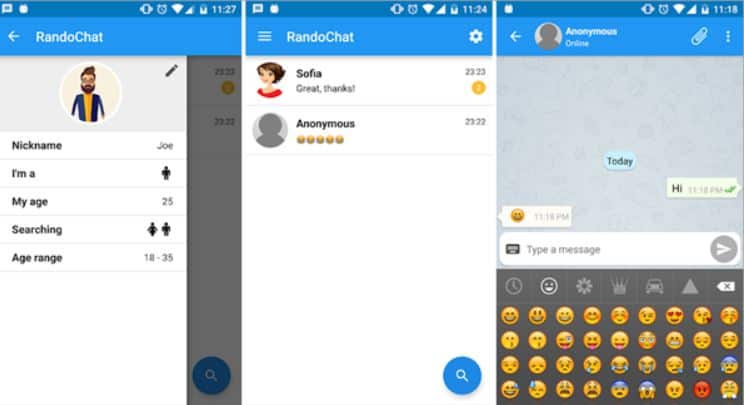 Features:
You can exchange messages, photos, and video calls to get to know each other better.

All conversations are deleted at the time of reading.

No information, content, or IP address will be stored.
Mocospace was founded in 2005 as a mobile social community. Thanks to his special functions and games, he is used to the meeting, chatting, and having fun with other people. Lately, Mocospace seems to have become a mixture of social media platforms and online dating sites. You can chat with other members by joining an existing chat room or creating a new one. Your chat room can be about any subject. The number of members who can join the chat room is limited, but there is no specific number. Even messages directly to members are displayed publicly in the chat room.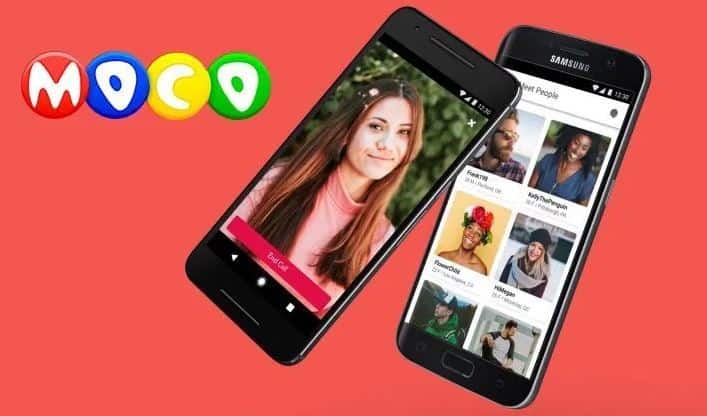 Features:
The app looks tidy and is easy to navigate.

Buy and sell your people with "Friendship."

You can earn money and power by going head-to-head in fights with your enemies and completing dangerous missions.

Daily Spin gives you the chance to win a variety of prizes, including 100,000 gold, up to 200 trillion Street Wars cash, additional free spins, and more.
Omegle – Best talk to Strangers Website
Omegle is considered one of the most famous anonymous chat apps today, introduced a decade ago (2008). Omegle offers super-fast functionality and a very user-friendly interface. You can use it to chat with almost any stranger living anywhere.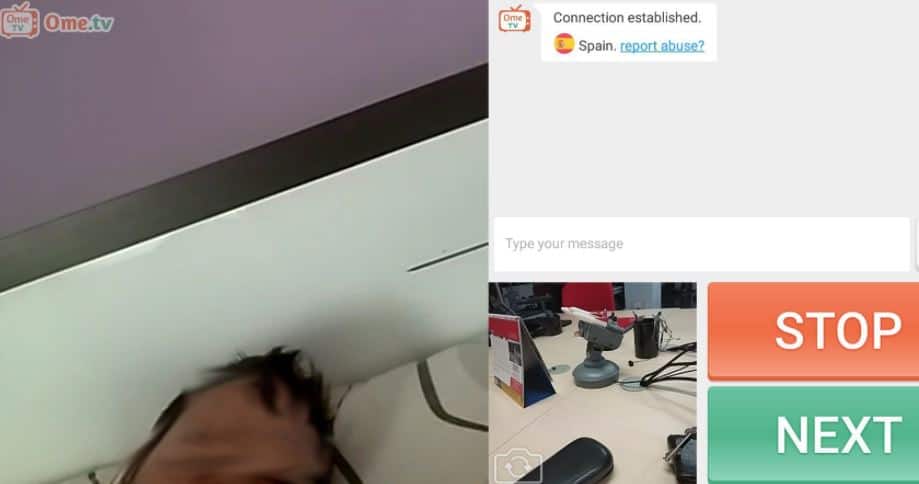 You can use it to chat and manage anonymous profiles in shuffle mode. You can also fill in some of your interests. To select an interest, all you have to do is shake your phone. The intelligent system built into Omegle finds common interests and lets you connect with them. You can also make video calls using this anonymous chat app.
Features
Video chat with strangers requires no registration or age restriction.
Omegle launched a webcam chat that allows you to live video chat with random strangers who use this app over the internet.
This service includes both text and video chats.
In "spy mode chat" mode, you can ask two chat partners a question as a third person.
There is also a function that connects people with similar interests. All you have to do is enter your interest in the fields provided.
This is another impressive anonymous chat app that offers users video chat functionality. You can start a live video chat with strangers instead of texting using this app. This app is very popular with all age groups. Moreover, this app is already admired by more than 10 million users.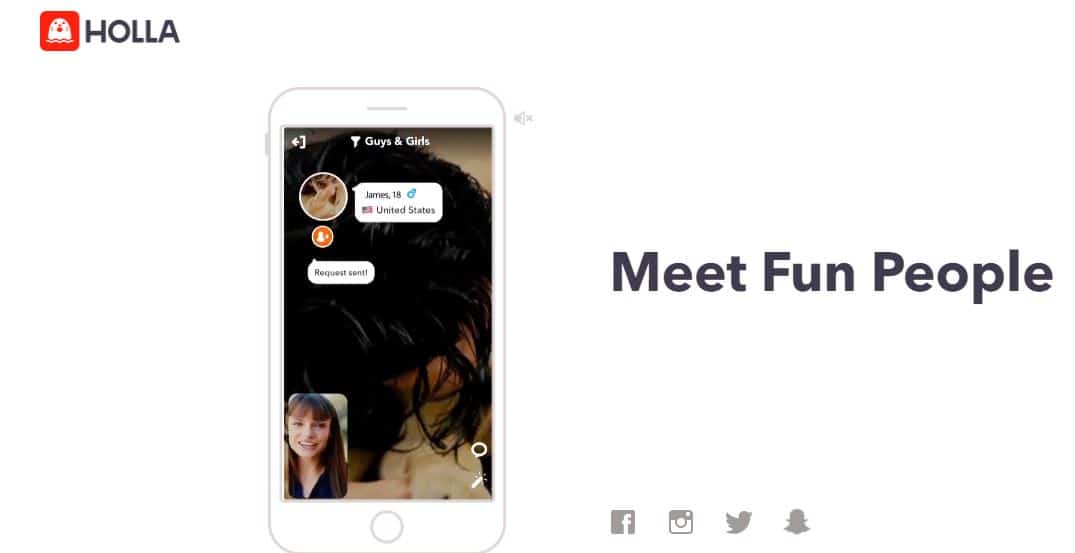 Most importantly, the Holla platform does not encourage people to do wrong. This means that it will not enable you to use inappropriate language, adult content, and other inappropriate things on the platform. So if you're looking for a decent platform that encourages decent conversation, Holla is an excellent choice.
Features:
Free to download
The interface of this app is user friendly and elegant. This simplified interface increases the efficiency of the application.
You can find someone who fits your criteria and interests.
This app allows you to customize the randomization process to some extent and other aspects of the chat.
Wakie Voice Chat
Wakie contains elements of a traditional social network and communication platform. Without dispelling the suspicions that can arise from its work, the app works as follows: we assign a conversation topic to each field, and random users appear to start the conversation. However, it also has other functions, such as setting the alarm or asking third-party questions.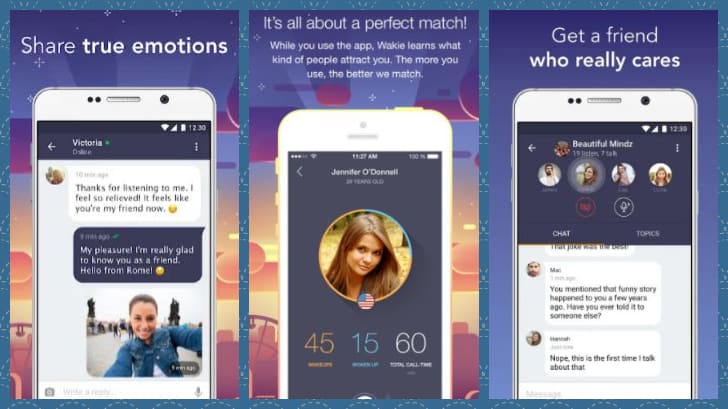 If you want to meet people who speak English and, by the way, want to practice Shakespeare, then you should try the Walkie Voice Chat app, an app where you can find people from any country. Walkie Voice Chat is free talking to strangers app, with no ads, no in-app purchases to unlock access to all the features it offers us.
Features:
No ads and in-app purchases
Hide your Privacy
You can chat, call, learn, teach, share using Wakie
SweetMeet
Do you want to get to know people from abroad? Are you looking for a boy or girl for a relationship? Are you looking for an event partner? Or, if you want to meet new people around you, you should try the SweetMeet, which focuses on all kinds of relationships.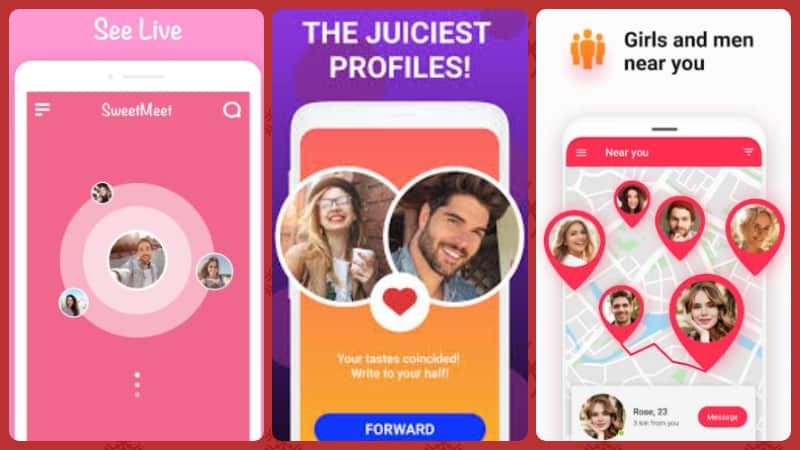 To use the app, you must provide your name, age, and gender. Unlike most of the apps I show you in this article, all the app features are entirely free. SweetMeet are available for free download, including ads and in-app purchases that allow us to buy virtual gifts we give friends through the app.
Features:
Free
Private Chat Rooms
You can manage your profile with coins
Conclusion
We know how important it is to have private conversations, especially if conversation topics remain hidden and confidential. If you find yourself looking for stranger chat apps and the like, the options we provide in this review will serve you for such purposes, so you should try them now.