Since 2011, Twitch has grown to become one of the most widely used video streaming platforms globally. It is a live video game broadcast, including esports competitions, music events, creative content, and more. The Twitch service is free, but there is also a paid version called Twitch Prime, which offers exciting features and functions and attractive benefits.
Streaming platforms usually have premium versions for users looking for something different, like Spotify Premium and Rakuten TV. Twitch currently has around 15 million active users per day and 2.2 million streams per month. The video streaming company is owned by the Amazon giant and operates under an Amazon Prime subscription.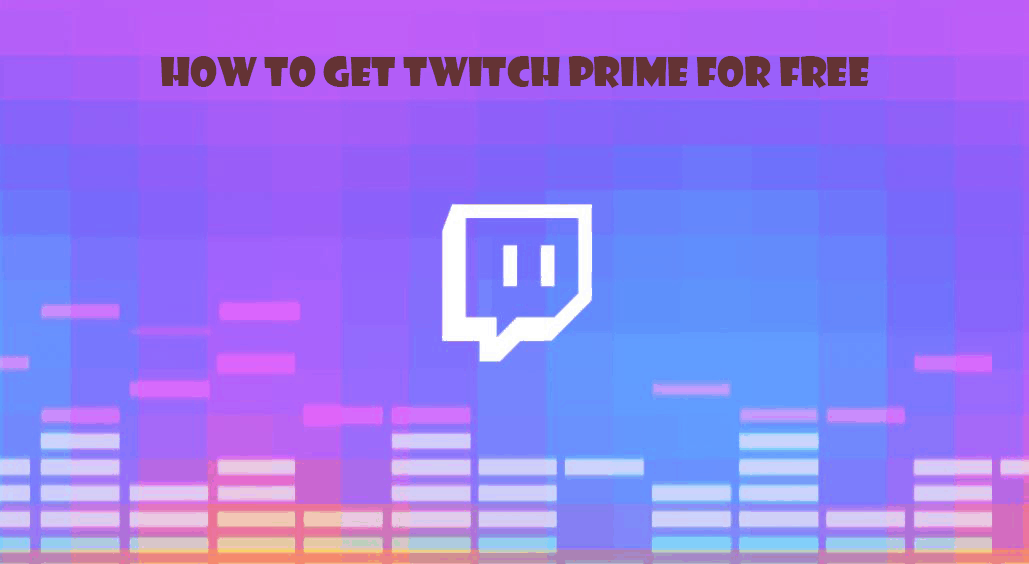 If you want to subscribe to Twitch, you need to do it through the Amazon platform and rent an Amazon Prime service. If you're wondering how to get Twitch Prime free, the answer is below.
What are Subscriptions on Twitch?
Twitch Subscriptions is a service that allows streamers or content creators on Twitch to generate revenue from your channel with followers. You can subscribe to your favorite streamer's channel with a monthly payment. In return, you will receive a gift from the subscription channels.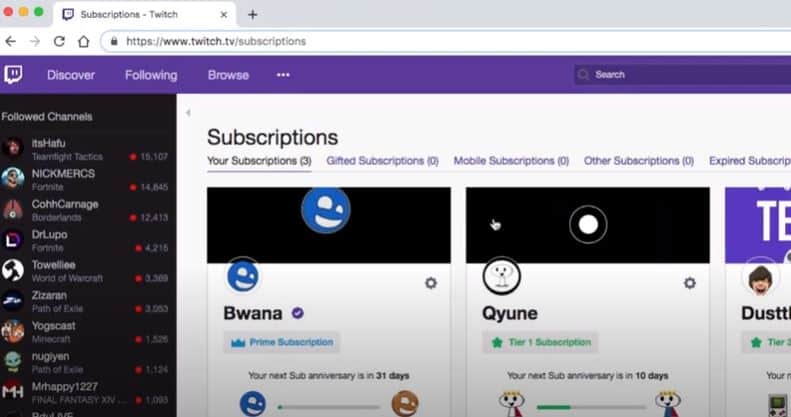 The purpose of a subscription system is so that consumers can support the streamers financially, that is, the people who broadcast on their channel. That way, with this financial support, they can try to devote themselves to the show more professionally, make more content that you like in it, and therefore you want to support it first—the place.
Benefits of Twitch Prime
Let's look at some of the benefits Twitch Prime users get:
Complete Access:
Access to certain content and games at no extra cost
Monthly Pack:
Get a monthly Twitch channel subscription to use with partner or partner channels. That way, you will have access to regular subscription benefits like logos, chat benefits, emojis, etc.
Free Gift Chest:
You will receive three additional copies of game content to give to other Twitch Prime users using the gift box.
Crown Symbol:
A crown symbol identifies you in the chat platform that you can hide in the settings.
Colors:
In the settings, you can change the chat color using three scroll bars.
60 Days of Storage:
Regular users can keep their old broadcasts for 14 days, but Prime users have 60 days of storage.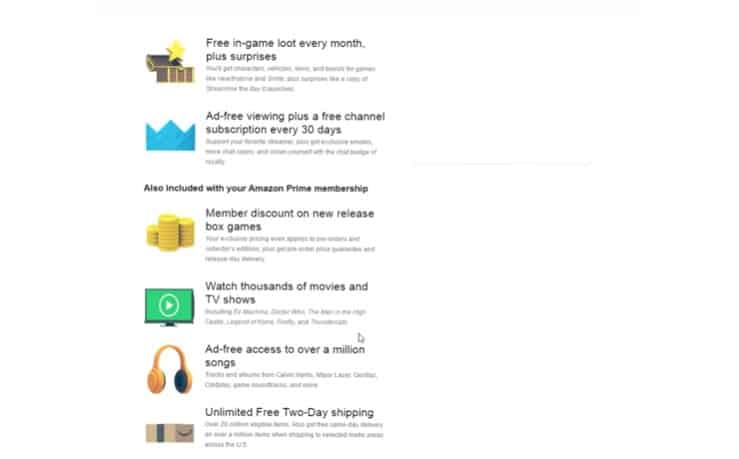 Methods to Get free Twitch Prime:
As previously mentioned, Twitch Prime runs under the Amazon Prime ecosystem. You can't buy the paid version of Twitch independently; You must be an Amazon Prime user. Follow the steps to get Twitch Prime for free:
30 Days Free Trial
Like many other streaming platforms like Netflix and HBO UK, Amazon Prime offers a free 30-day trial for new users. It is an action that the company uses to tell people about the platform and then pay them for the premium version.
In a free trial, you have an opportunity to use Twitch Prime for free indefinitely. Just open a new Amazon account, activate the Amazon Prime free month, and cancel your subscription before the deadline. This way, you will not receive any charges from your credit card. The next step is to open a new email account to create a new Amazon account, choose another free trial, and use a different payment method.
Follow these steps to log into Amazon Prime and then access Twitch Prime:
Visit the official Amazon Prime website and Click Start My Free Trial.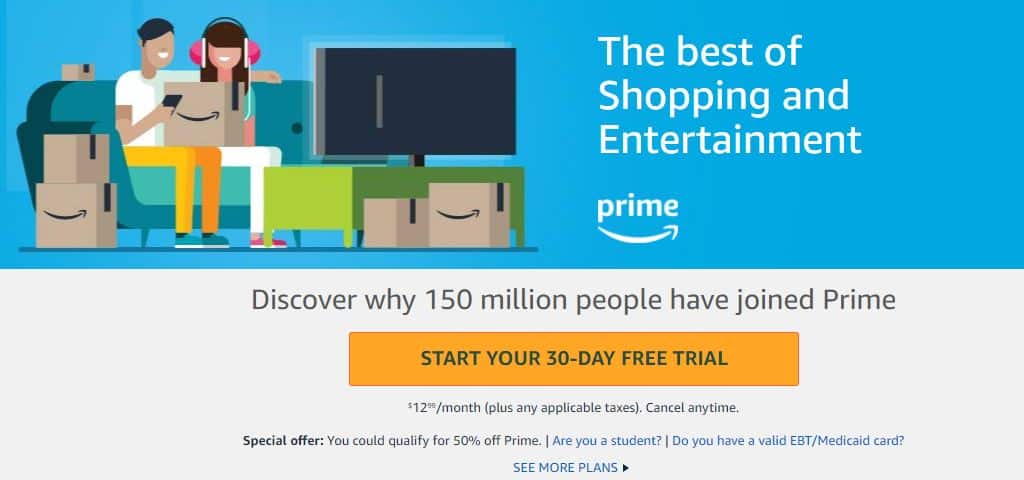 Add your credit card details and other personal information

Now, head over to the Twitch Prime site and Log in with your Amazon Prime account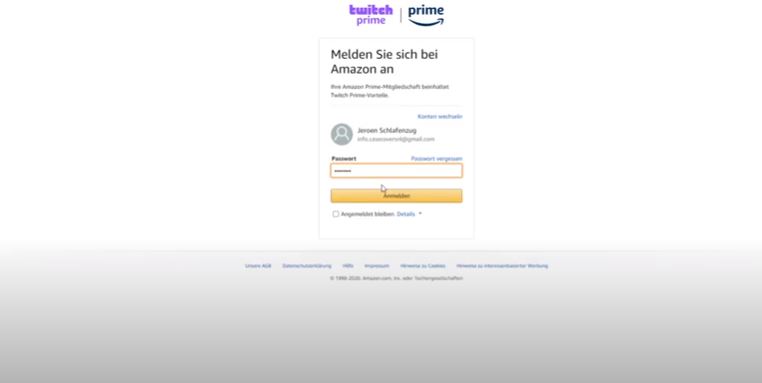 Tap "Confirm" when asked if you want to enroll your Amazon account with Twitch Prime
Free Twitch Prime with Amazon Prime Student
Amazon is even more generous with students by offering them the famous Primary Student. By partnering with Microsoft Surface, it can provide students with a three times more extended trial period. In other words, you can take the Prime Student trial for free for six months.
Of course, this student bonus gives you access to Twitch Prime during a 30-day trial. You can get additional in-game content every month to get characters, skins, vehicles, etc. for your favorite game. Every month, you can subscribe to the free Twitch channel of your choice. This subscription is limited to 30 days during the trial period. However, this is more than enough to entertain and support the operator of your choice simultaneously.