At some point, everyone gets tired of their busy routine; we have the best way to relax for them, the Vibrator App. Every one of us desires relaxation with minimum expense. Going to a massage spa could be expensive daily; that's why we bring you a solution to your house. If you want to give it a try, we have jotted down the best massager apps for your android phone. You can choose any of them to get massage therapy at home with the phone vibrator app.
The best way to get a massage is by visiting a professional massage parlour, but in this busy routine, it is not easy to visit a massage specialist daily. The best alternative in this situation is getting a vibrator app that helps you self-massage at your place. It is hard to find a good massager app, so we have listed down the best vibrator app for you. Download any massager app and forget about parlor visits all at once.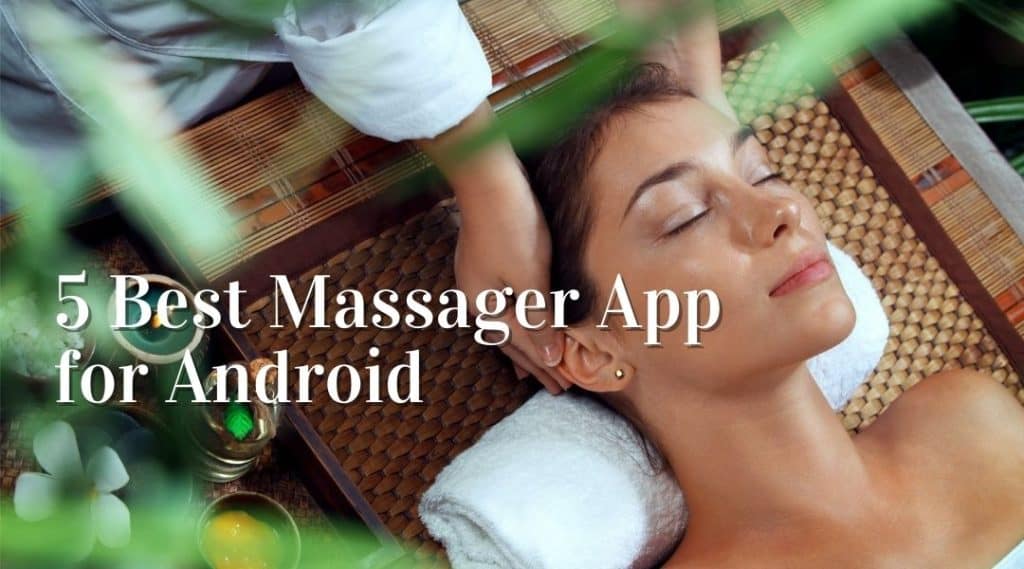 Vibrator Strong Massage Vibration
This app will convert your mobile device into a vibrator which will help you with any massage such as self-massaging and body relaxation. The best thing about this vibrator app is that it gets updated daily and has 12 massage patterns that provide you with an intense massage experience. Set your desired time on the app, select your favorite pattern, and start giving yourself the message you need. Turn your phone into a personal massager at the click of a button. Unlike other apps, this app also allows you to make your vibration pattern for free. The size of the app is also small so that it won't take much space on your phone.
Mobile Massager +
The second massager on our list is mobile massager plus. This app is good in terms of feeling relaxed. Just sit back and let this app help you ease your hard and fast life. Use the app as long as you want but keeping the phone on vibrate may increase the temperature of your phone so be advised and use the app for a shorter period of time.
Perifit
Appfit offers this app, and the main audience for this app is couples located at different locations. The vibration can be controlled remotely. You can also control the intensity of the vibration with this app with one click. You can also interact with other people using text and video chat features. This app also lets you design your vibration pattern. You can add and organize your patterns as you wish.
Quick Vibrator
The best feature of this app is that it lets you customize the patterns you want. This will help you better for massaging. You will have to swipe up the screen to turn the vibration off and on. This app also has more massager applications which can come in handy.
iVibe Insoles
This app is more of a workout app and features a vibration function. This amazing workout app helps you exercise and then gives you a message that you require. The main goal of the app is to improve your workout efficiency. It has a built-in pattern for a massage that helps you ease the sore muscles. Vibration helps you increase the blood flow in the body.
Why do you need a massager?
You can massage in these areas to improve your daily routine
Face
Neck
Shoulder
Pectorals
Lower back
Arms
Abdomen
Legs
Massaging particular areas on your face helps blood circulation, which improves your skin health—using a handheld massager or vibrator app increase the flexibility of sore muscles. This makes your everyday hard life less difficult.
Neck has a lot of muscles; if they become stiff, it can cause a lot of pain. This is where a massager app comes in handy. The sore neck can result from bad posture from bedding or using computers while sitting in a bad way. Use the Vibrator app or a handheld massager to relieve pain.
You'll never know how hard the muscles in your abdomen work until something is off about them. A stomach back rub can likewise assist with conditioning and fortifying your abs, delivering physical and enthusiastic pressure, and soothing abs fit. Utilizing a handheld massager to soothe emphasize focuses and increment blood dissemination inside your abdomen's muscles is a decent method for staying away from pain.
Disclaimer:
Google Play and the Google Play logo are trademarks of Google LLC.