Classes, work, event planning, assignments to complete, reminders, Like it or not, these words and more dominate our daily lives. It is sometimes difficult to remember tasks if we haven't organized ourselves in advance with notes or schedules. Even though it may seem like things from our childhood, plans help us catch a glimpse of what we are ahead of and how much time we have.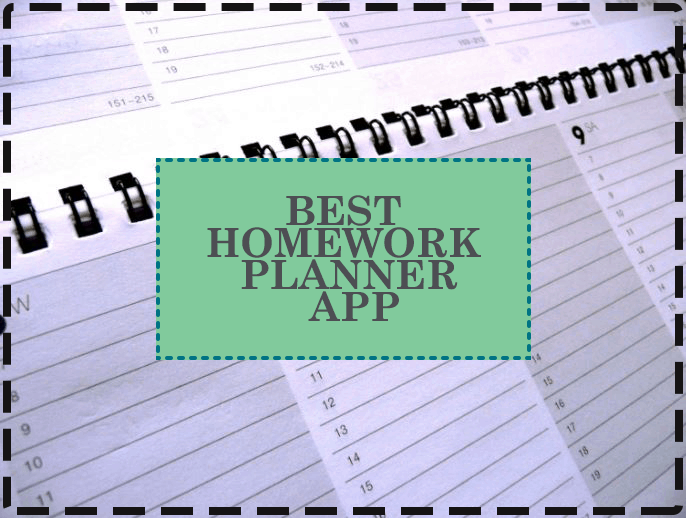 Yes, we usually make it by hand (either in color, black and white, big or in a pocket). Now we can create it on our iPhone or iPad and have it fully synchronized across all our devices in seconds. We searched and tested the App Store again to bring you a compilation of the 5 best apps to plan, organize, and increase productivity.
Best Homework Planner App
Class Timetable – Best Homework Schedule App
If you are managing your time efficiently and looking for the best homework schedule app with an attractive and elegant design and more functionality, you should give your schedule a chance. And if you like color for more characters – like me – then this app will finally charm you with its attractive and fun interface. There is also a compatible version for Apple Watch. What more can you ask?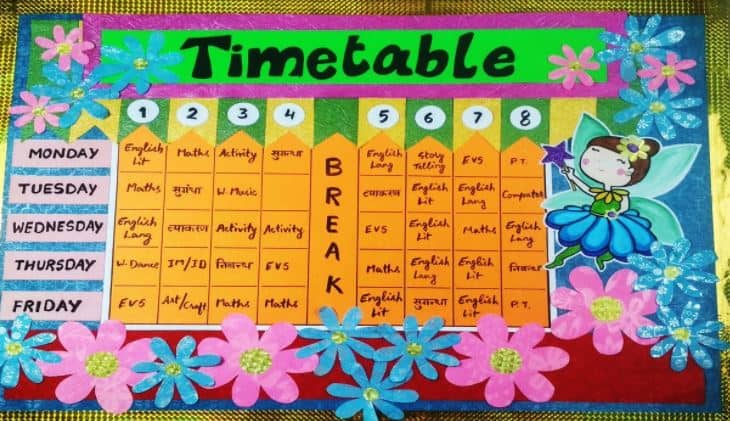 Now, maybe options like creating a different schedule for a few weeks, adding events, or allowing notifications let us know before the next class we have to take. And yes, the lessons cover these functions too.
These are its detailed features:
Up to four different calendars can be developed for four weeks in which our student and professional activity vary.
Nine colors for different objects or tasks. And if nothing convinces us, or we've used them all, we can hit the "Custom" option and create the color we like best.
In addition to indicating when each class starts and ends, we can write data in the Information section that interests us, such as Class location, Teacher name, biography, etc.
In the iPad's horizontal view, the schedule can be seen with all classes on the screen's right and the right with a list of events and tasks we have today.
By default, this week displays the days from Monday to Friday, but we can also add Saturday and Sunday.
Also, for just 0.99 euros, we will upload to the Pro version, which allows us to enjoy the application without ads, receive notifications, and export the schedule that we have created, for example, by email.
Handy Timetable – Best Timetable App
We'll start with a straightforward and intuitive design app so that we don't get sidetracked. However, it offers a variety of customization options such as the extension of the days – some have multiple responsibilities; on the contrary, others can be left blank – and change the axes' position in days of the week and hours.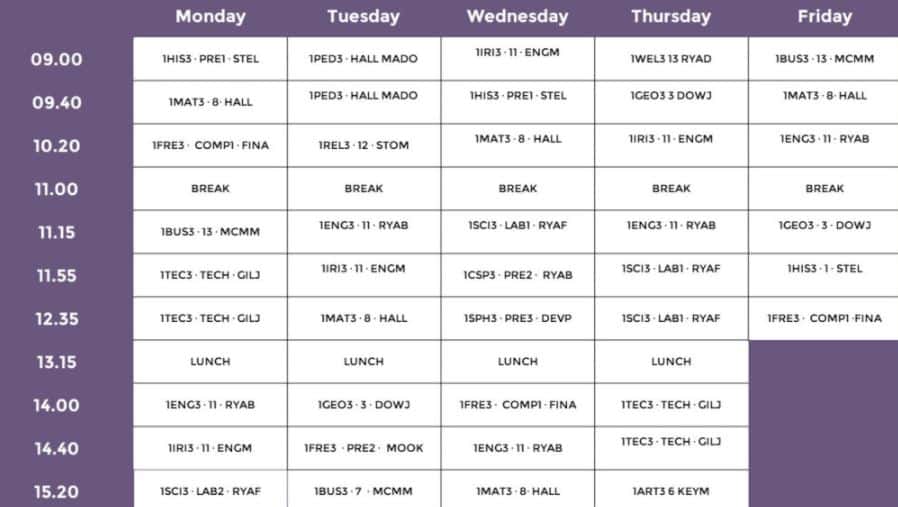 Two different schedules can be created, shared via Twitter and Facebook or email, and our other subjects (subject, teacher, and class name) and exam schedules can be developed. And all this, if desired, differentiated by color. It also the best timetable app for your Apple Watch.
Timetable – Best Work Schedule App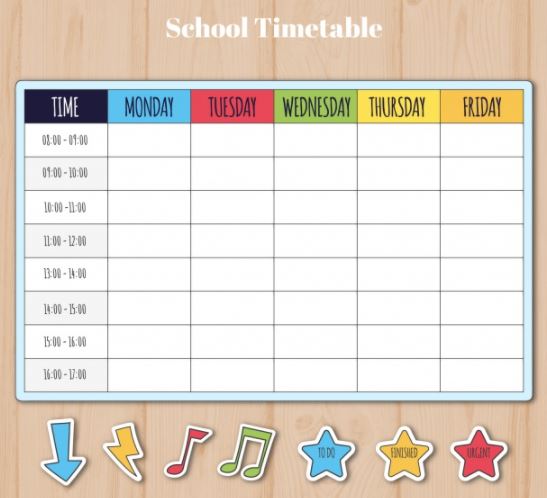 Like the previous one, it offers different colors to identify the subject or activity we should do after you consult the iPad. The larger screen size of the iPad offers a crystal clear panoramic view. If desired, the application can also send us a notification to notify us of the start of the next class. We can also edit topics and assignments and change the lesson duration intervals. And all this against a black background reminiscent of ordinary dishes.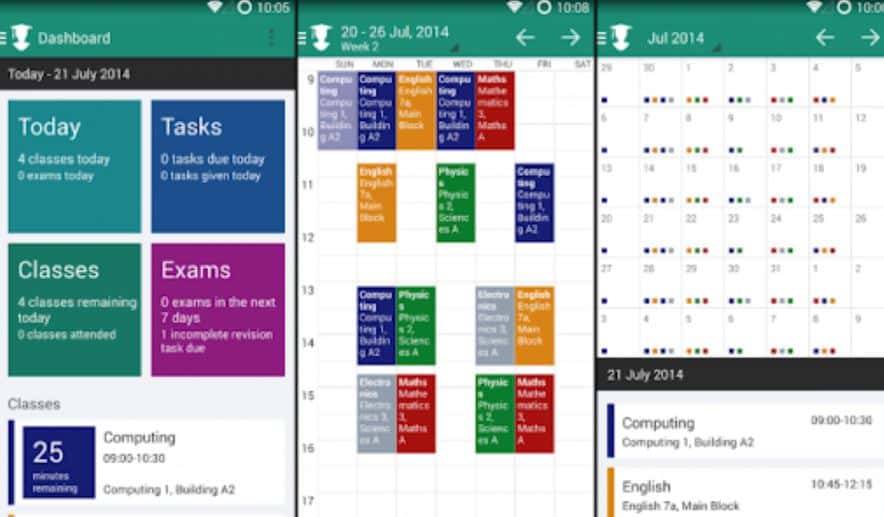 It is a great app that allows us to organize the lessons or events we have planned and differentiate between classes, assignments, and upcoming exam dates. My school life will also send us notifications with work deadlines, and even if there is a conflict between class, exams, work, nothing should surprise us.
Schedule & Homework Planner
If you're looking for an app with more detail daily, the best thing to do is download Schedules, for which we also have a neat interface where each day of the week is differentiated by color. When you open it, you'll find that it sits halfway between a traditional plan and schedule in design and layout. And its usefulness lies in this entire presentation.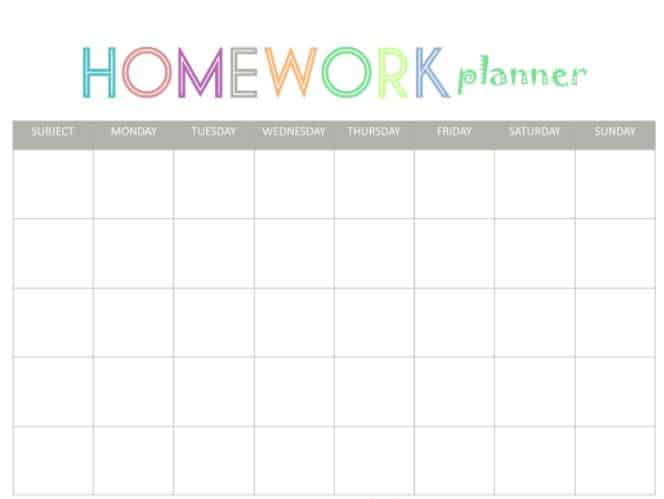 Each day you can enter a lot of information: the subject, the classroom, the building, the teacher who taught it, and the class type, plus some additional notes. And to identify it, 15 different color choices. Finally, you can define how many times this topic is repeated during the week and how many weeks. If you pay $ 0.99, the ad will be removed.
Final Words
When you need to organize your daily life and don't want to be neglected by classes or activities, this free app will make your job much more comfortable. Class Hours (eye-like names) let you clearly and easily take notes on the topics you have during the week, while schedules allow for greater customization and description. And if you like colors and miss more features (notifications, notes, other programs, etc.), you have My Study Life.